Local Business & Office Cleaning Services
Borderbrite is one of the best office cleaning companies in Cumbria. We can offer numerous professional office cleaning services across the North of England, Southwest Scotland and North Lancashire. Our cleans cover all sizes and types of jobs, from weekly cleans to full-time operations both during and outside of office hours. Single-room offices and large blocks all fall within our wide scope of work.
As a local company, we pride ourselves on our friendliness and professionalism. No job is too big or too small and we always strive to go the extra mile to give our clients the best cleaning service possible.
Your Office Clean
A clean office is the mark of a good business and will leave a positive lasting impression on your staff, clients and customers. It's also vital for the health and comfort of your staff, and a clean office can boost productivity and happiness in the workplace. From foyers and reception areas to showrooms and staff facilities, care and attention should be taken to cleaning all areas.
Shared phones, computer keypads, desks, and all the day-to-day tools of a business pick up bacteria that is easily spread. Regular office cleans will help reduce dangers of illness and we will tackle every single surface for you. As well as equipment and workspaces, we can also provide carpet cleaning, window cleaning, power washing, and external building cleans.
We pride ourselves on being able to offer bespoke services that perfectly fit the needs of each individual business. Each client will work one-to-one with one of our friendly contract managers to build an office cleaning solution that covers the regularity, scope, and timescales of any and all cleans. They will also be your main contact for any questions, feedback, or updates.
We also appreciate that you may prefer cleaning to be done outside of regular working hours when minimal to no disruption can occur. Cleaning of office premises can take place during evenings, nights, weekends, or public holidays to suit your schedule. When you work with us, we'll find the best time for you and your staff.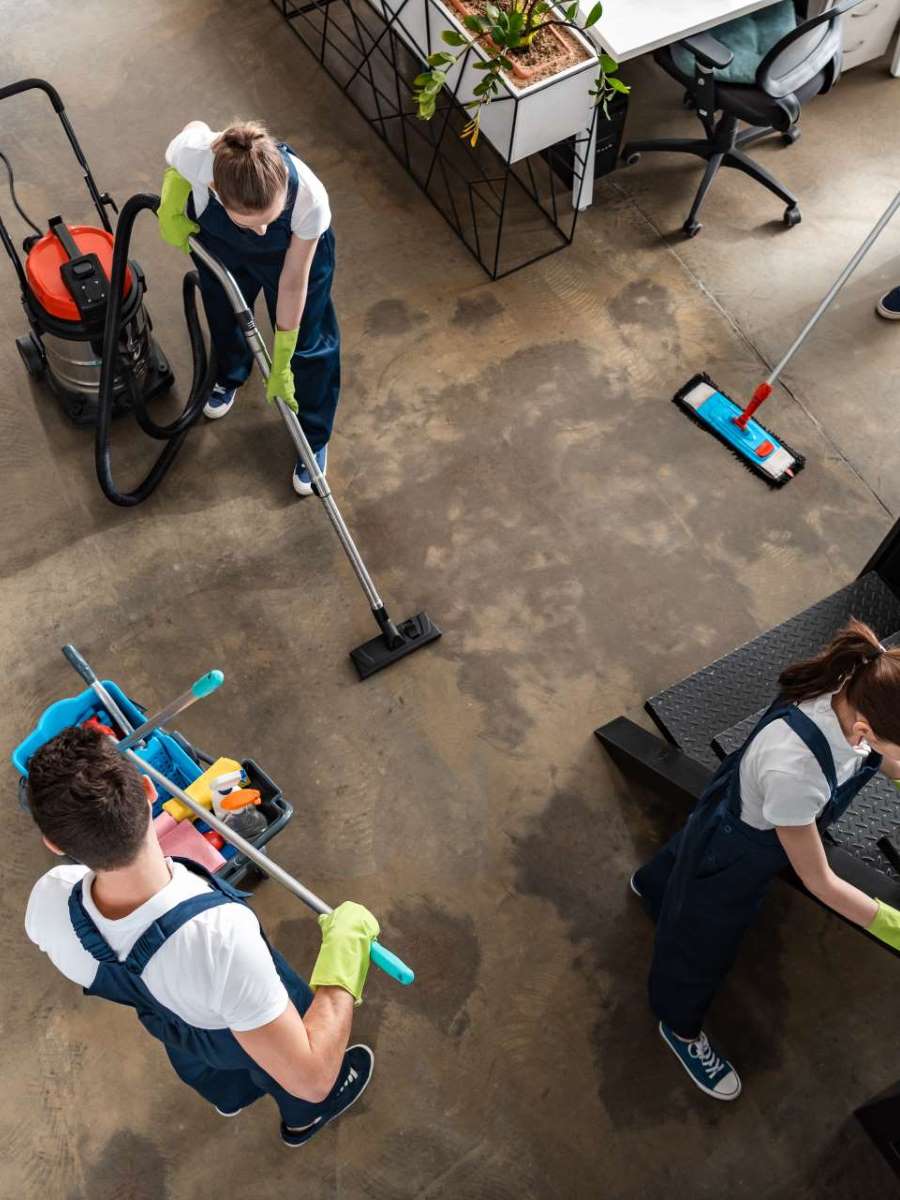 Medical Office Cleaning Services in Cumbria
We are also able to clean a range of healthcare offices including doctors' surgeries, hospitals, dentist practices and vets. In these types of premises, it's particularly important for exceptional cleans to take place, and our attention to detail and teams of cleaners will ensure the safety of staff and patients alike.
Our cleaners are carefully trained to follow the strictest hygiene standards, avoiding cross-contamination. Thorough cleaning, safe storage of equipment, and correct disposal of used materials are all part of standard inductions and ongoing staff training. Cleaners are all DBS checked and
Borderbrite is an accredited SafeContractor, which means we meet high standards for health and safety.
Quality Control
With our unique quality control system, we work closely with both our staff and clients to continuously monitor work and maintain a high standard of cleans throughout a contract. Our system has been fine-tuned over many years, and we always work to the mantra of "analyse, feedback, improve". We truly believe that this method means we offer the best office cleaning services in Cumbria and further afield.
We have built a strong reputation for quality and we are dedicated to providing a service that you can rely on. As members of QG Quality Management Standard, as well as numerous other bodies, you can be assured of the excellence of all the work we do.
Get in touch today to discuss your needs and receive a bespoke office cleaning quote.