School Cleaning Company in Cumbria
Borderbrite are school cleaning suppliers with many years of experience cleaning schools and other educational establishments. From nurseries and primary schools to colleges and universities, clean and hygienic surroundings are vital for the health and wellbeing of students, teachers, and other staff.
We offer school cleaning services across Cumbria, the Northeast, Southwest Scotland and North Lancashire, and can provide anything from last-minute cover cleans to ongoing contract cleans. From carpet cleaning and window cleaning to power washing and deep cleans, you can be sure that every job we undertake will be completed to an extremely high standard.
Cleans can take place either in or out of school hours, depending on your preference. We are happy to work early mornings, evenings, nights, and holidays. Complete customer satisfaction is our main aim, so we will happily work to your needs. We can also work with any permanent caretakers and facilities managers to ensure fully comprehensive cover.
Safeguarding Students
The safety of students is paramount, and we take this very seriously. All of our school campus cleaning teams are fully DBS checked and everyone is up to date with the most recent health and safety requirements and best practices.
Our recruitment process is thorough, and staff are well trained to understand their responsibilities and the requirements of each particular job. Borderbrite uniforms ensure you know who is part of our team, and we are constantly reviewing our practices to make sure that we're always providing the best service.
If you have any questions or concerns about safeguarding, please get in touch and we'll be very happy to talk through our procedures.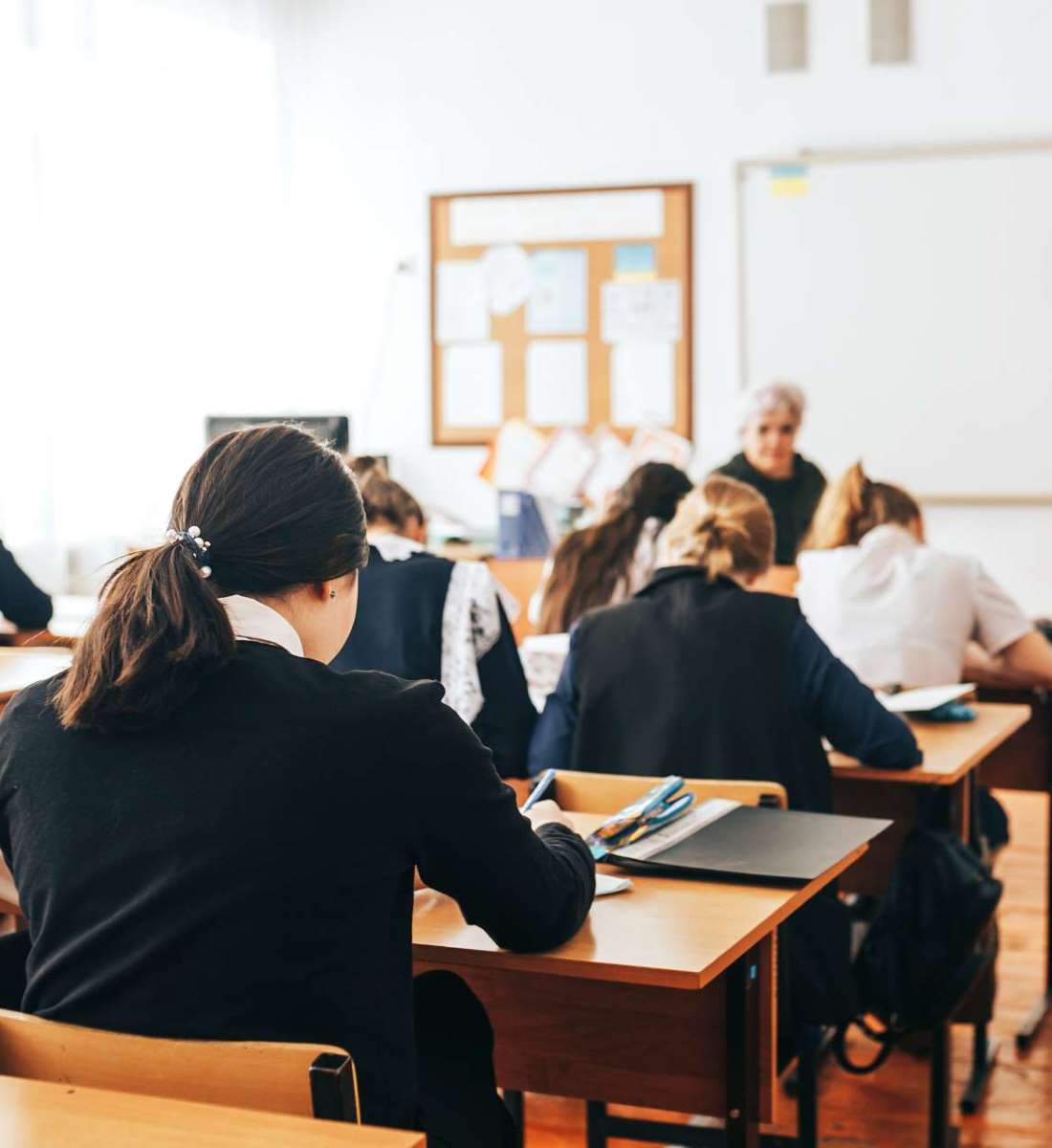 Specialist School Cleaning Services
As well as regular cleans across classrooms, sports halls, dining rooms, and other public areas, we are experienced in a wide range of specialist school cleans. School swimming pool cleaning, high-level cleaning and external cleans can all be included as part of our professional cleaning service.
If your school is for children or adults with special needs, you may have specialist equipment for your students to use. We will ensure that all equipment is fully sanitised and cleaned to a very high standard as part of our service.
Because all of our school cleaning services can be fully customised to suit your needs, we work carefully with you to identify exactly what you require. We collect all the necessary information so that we can arrive on the day with all the tools and staff needed to promptly and effectively carry out your clean.
College and University Cleaning
Colleges and universities have additional cleaning needs that may not be necessary in schools with younger students. You may have specialist facilities for certain courses or may require student accommodation deep cleans during the summer holidays. Whatever you would like done, we can help, and have a range of qualifications and experience that means we are well prepared for all manner of jobs.
As one of the leading school cleaning companies in Cumbria, we are proud to offer top-rated services to all of our clients, big or small, at public schools or private schools, or for one-offs or regular jobs. Contact us today to find out more.